TruInsight™ Customer Behavior Analytics
Get the true story behind what drives your customers with powerful data analytics, customized psychographics and expert insights to create better plans for what's next.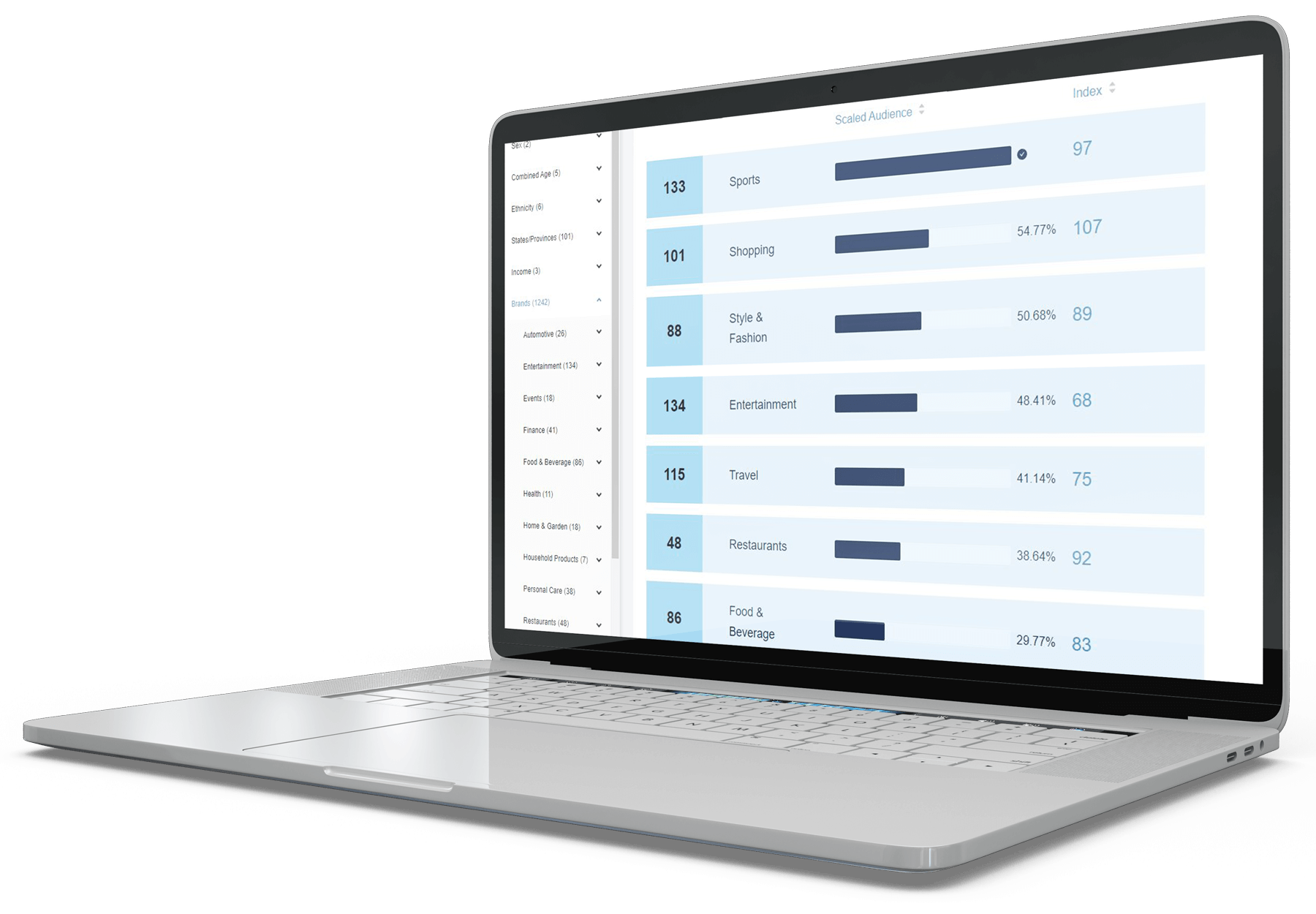 TruInsight™ Customer Profiling Analytics
Our customer behavior analytics software studies what your customer does in the 2+ hours per day they spend on social and digital media. Turning their likes, follows and comments into a powerful insight into what engages them and what to add to your location for maximum impact.
IDENTIFY AN AUDIENCE OF INTEREST
We create unique audiences, for example customers who physically visit a location or a customers email list.
Measure Visitor Engagement
Across all major social media platforms, we analyze what your audience is interested in. Use this to identify events, brands and sponsors that will resonate with your customers.
Curate and Visualize Interests Online
Across 18,000 different attributes the TruInsight™ application curates an audience profile and helps you know your customer deeply.
COMPARE YOUR CUSTOMER BEHAVIORS TO BENCHMARKS
With the TruInsight™ application, you can benchmark your customer profiles against benchmarks. Compare based on interests, engagements, and much more to determine how to best motivate and connect.
Customer Analytics Consulting
With the TruInsight™ application you get access to industry-leading data and dashboards, and you also have the experts at Babbage ready to assist with data wrangling, analysis, strategy, and storytelling.
Ready to Try TruInsight™?
We know that customer analytics and behavior can be difficult, time-consuming, and seemingly endless. With TruInsight™ you get access to industry-leading tools, data and dashboards. You also have the experts at Babbage ready to assist you with analysis, strategy, finding actionable insights and communicating them.